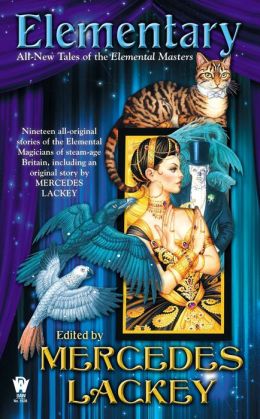 I celebrate my last day on the "real job" by noting that my story "The Flying Contraption" will be published in Elementary, an anthology of stories written in Mercedes Lackey's Elemental Masters universe. You never know how these things are going to go, of course, but it was nice to see Publishers Weekly do a nice little write up on it. Uber-cool cover, isn't it?
This is the second EM anthology, and with any luck there will be several more.
In the meantime, I'm working on a short story for a different anthology now, and then I've got Episode 8 to finish. Then the audio project I mentioned. And a novel to pull out … okay, really more like three novels to pull out. And maybe an indie thing or two.
I guess I ought to get cracking on it, eh? It's what I do now, right? I mean, after today, anyway.
[very wide grin]